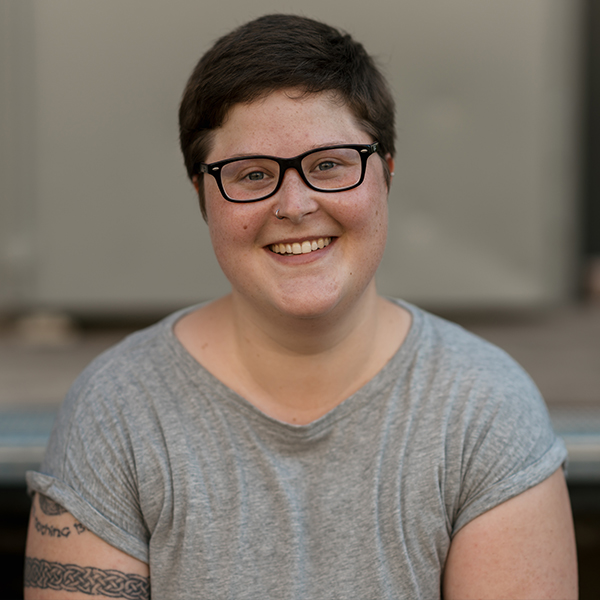 "A reader lives a thousand lives before he dies, and the one who doesn´t read, lives just one" – George R. R. Martin
Mein erstes Buch habe ich mit 7 Jahren geschrieben. Ein Schmetterling entdeckt eine wunderschöne Blume mit einem Edelstein darin, doch als er sie am nächsten Tag wieder besuchen will, ist der Stein verschwunden.
Als Kind war ich fasziniert von Märchen. Dies führte zu einer regelrechten Harry Potter Obsession, worauf heftige Affären mit Krimis, Thrillern, Mystery sowie mit den Werken Stephen Kings folgten. Trotz allem Fantastischen, Spannenden und Horrormäßigen bewahrte ich mir meine Leidenschaft für Wortwitze, präzise beobachtete Situationskomik und zwischenmenschliche Kommunikationsfehler à la Loriot.
Ich kann mich nicht auf ein Genre festlegen und ich will es auch nicht. Ich liebe es, komplexe Figuren zu entwickeln, sie laufen zu lassen, mit ihnen Freundschaft zu schließen, Intrigen zu spinnen, Verrat zu begehen und sie über 90-Minuten oder mehrere Staffeln hinweg selbst immer besser kennenzulernen.
Schreiben ist für mich Realitätsflucht und Verarbeitung. Ich bin überzeugt, dass wir die Welt durch Geschichten nicht nur besser verstehen, sondern auch verändern können. Und sei es nur für ein paar Minuten.
Theresa entwickelt Stoffe auf Deutsch.
Contact:  +49 (0) 160 5955 631
marinus.viktor@papercuts-agency.com
Contact:  +49 (0) 160 5955 631
marinus.viktor@papercuts-agency.com
Generation Stress
Format: Serie, 6×15 min
Genre: Dramedy
Drehbuch: Theresa Wessel
Produktion: Fandango – Film TV Internet Produktions GmbH
Vindicta Maleficarum
Format: Serie, 6×20 min
Genre: Fantasy, Mystery, Coming-of-Age, Dramedy
Drehbuch: Theresa Wessel
Produktion: TBD
Das Gespenst
Format: Kurzfilm (Reihe), 15 min
Genre: Kinderfilm, Komödie
Drehbuch: Theresa Wessel
Produktion: TBD
Wenn der Hahn kräht auf dem Mist…
Format: Spielfilm, 90 Minuten
Genre: Drama
Drehbuch: Theresa Wessel
Produktion: TBD
2021  –  Almania (Pilotfolgen "Herzvoll" und "Aggro")
Sender: SWR, ARD Mediathek
Format: Serie
Genre: Comedy
Drehbuch: Elmar Freels (Headautor Writers' Room)
Produktion: Kundschafter Filmproduktion GmbH