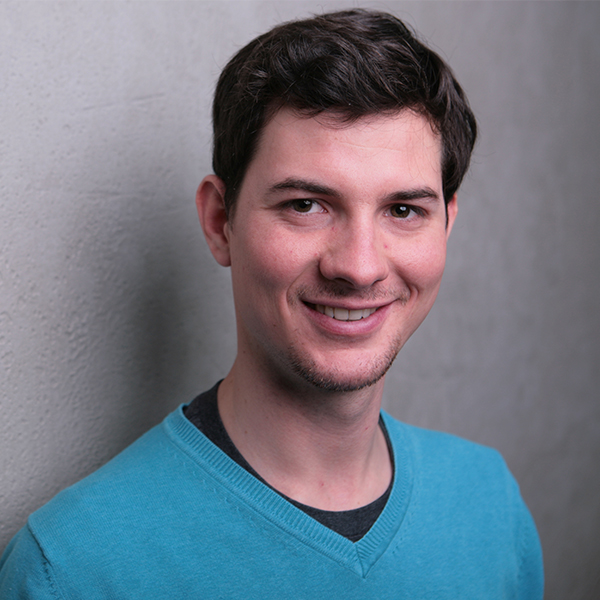 Pauls erster Satz war "Das kann ich jetzt nicht sagen." Seitdem beschäftigt er sich intensiv mit Wörtern. Er schrieb Theaterstücke für das Theater Osnabrück, Theater Koblenz und das Landestheater Salzburg, studierte Drehbuch und Produktion an der UdK Berlin, der Swinburne University in Melbourne und der Filmuniversität Babelsberg und leitete die Stoffentwicklung der Zeitsprung Pictures.
In der Winterclass Serial Writing and Producing lernte er die Zusammenarbeit in einem Writer's Room; er wurde mehrmals zum Empfang der Filmhochschulen, dem Hot Contenders Pitch des Berlinale Series Market und dem Seriencamp eingeladen. Seine Masterarbeit schrieb er über Komik in Sitcoms; sein praktisches Abschlussprojekt, die VR-Erfahrung "Into the Red" (Regie Linda Brieda) wurde u.a. zum Prix Europa und den BAFTA Student Film Awards eingeladen.
Pauls Lieblingsserien sind New Girl, Breaking Bad und 4 Blocks, er schreibt am liebsten witzig über ernste Themen und hat einen profunden Einblick in den deutschen Markt.
Contact:  +49 (0) 160 5955 631
marinus.viktor@papercuts-agency.com
Contact:  +49 (0) 160 5955 631
marinus.viktor@papercuts-agency.com
Depression Deluxe (AT)
Format: Spielfilm
Genre: Tragikomödie
Drehbuch: Paul Bullinger, Hannah Vogel
Produktion: Zum Goldenen Lamm, SWR
Festivals & Auszeichnungen:
– Eingeladen zum Pitching des ARD-Debütfilm 2022
Queens of Kings
Format: Serie, 8 x 45 min
Genre: Dramedy
Drehbuch: Paul Bullinger, Linda Brieda
Produktion: Bantry Bay
Gh0stDaem0n
Format: Spielfilm
Genre: Hacker-Thriller
Drehbuch & Idee: Paul Bullinger, Agnė Šerpytytė
Produktion: Hager Moss Film GmbH
Yuna
Format: Serie, 8 x 45 min
Genre: Coming of Age / Thriller
Drehbuch: Paul Bullinger, Christoph Callenberg, Felix Cramer,
Linda Brieda
Produktion: Zeitsprung Pictures
Call me Jesus
Format: Spielfilm, 90 min
Genre: Komödie
Drehbuch: Paul Bullinger
Produktion: Zeitsprung Pictures
2019  –  Into the Red
Format: VR-Experience, 30 min
Genre: Science Fiction, Drama
Drehbuch: Linda Brieda, Benjamin Schreuder
Producer: Paul Bullinger
Produktion: Filmuniversität Babelsberg
Auszeichnungen:
– Nominierung Prix Europa 2019
– Nominierung BAFTA Student Film Awards 2020
2018  –  Planet Pax
Sender: RBB
Format: Kurzfilm, 17 min
Genre: Kinderfilm
Drehbuch: Paul Bullinger, Linda Brieda, Clemens Beier
Produktion: Filmuniversität Babelsberg
2015  –  13 Days to Adelaide
Format: Kurzfilm, 8 min
Genre: Drama
Drehbuch & Regie: Paul Bullinger
Produktion: Swinburne University Melbourne