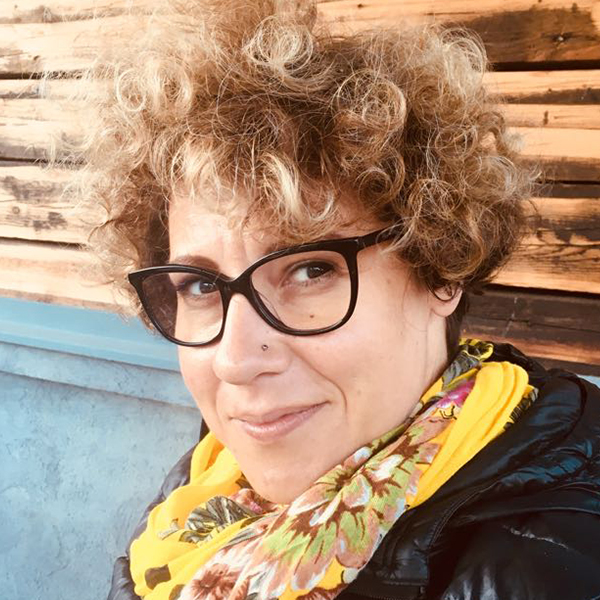 Michaela studied theater dramaturgy at VŠMU (Theatre and Music Academy in Bratislava, Slovakia) and at DAMU (Theatre Academy in Prague, Czech Republic). She has a Master degree in Multimedia Communications at UTB Zlín (Czech Republic). Michaela also studied script writing at UCLA and at Serial Eyes. She was part of the EPI European TV Drama Series Lab in 2013. During Serial Eyes Michaela found her network in Berlin and is currently living there. Michaela is able to read and write in Slovak, Czech and English languages and also speaks German.
Apart from her own work as a freelance writer, creative producer and development executive (five TV series already aired, several feature and TV series projects in different stages of development or production) Michaela is also working as a story development trainer (Sarajevo Film Festival, Serial Eyes – DFFB, Series Mania – Writers Campus, Midpoint Institute, Karlovy Vary IFF, Clermont-Ferrand Short Film Festival, Tallinn Black Nights, Torino Lab, Eureka Series …etc).
Michaela has a very strong voice in comedy (30 hours of comedy series and one comedy feature in her portfolio), but lately she is exploring also other genres, such as adventurous thriller. She has a rule to work only on projects she feels passionate about.
Michaela develops scripts in English.
Michaela Sabo: Screenwriter

Contact:  +49 (0) 160 5955 631
marinus.viktor@papercuts-agency.com
Michaela Sabo: Screenwriter

Contact:  +49 (0) 160 5955 631
marinus.viktor@papercuts-agency.com
In Development (Selection)
Exit Queen
Format: Series
Genre: Thriller
Screenplay: Michaela Sabo
Production: Studio Hamburg
Producer: Jan Diepers
Kuksi – Citizen of the World
Format: Series
Genre: Adventurous thriller
Screenplay: Michaela Sabo, Jan Coufal
Production: Dramedy Productions
Producer: Filip Bobinski
Frog Symphony
Format: Feature film
Genre: Drama
Screenplay: Michaela Sabo, Gyuri Kristof
Director: Gyuri Kristof
Production: Dinamo Production
Producer: Gyuri Kristof
True Eyes
Format: Series
Genre: Comedy
Screenplay: Michaela Sabo, Petr Vaněk, Vít Karas
Director: Vít Karas
Production: Film and Roll
Producer: Veronika Finková
2022  –  Zenith
Format: Feature Film, 82 min
Genre: Dystopian, sci-fi
Screenplay: Michaela Sabo, Ieva Norvele, Eszter Horváth
Director: Gyuri Kristof
Production: Dinamo Production
Producer: Gyuri Kristof
2022  –  Stand Up
Theatrical Release in 2022
Format: Feature Film, 75 min
Genre: Road movie, comedy
Screenplay: Michaela Sabo, Juraj Bohuš
Director: Juraj Bohuš
Production: Silverart Production
Producer: Katarína Krnáčová
2018-22  –  Black Widows (Černé Vdovy)
Broadcaster: FTV Prima – Czech Republic
Format: Series, 2 seasons, 16 episodes, 60 min
Genre: Comedy
Screenplay: Michaela Sabo, Mirka Zlatníková, Milan Tesař
Director: Radek Bajgar
Production: FTV Prima
Producer: Lenka Hornová
2015  –  Life is a Dog (Život je Pes)
Broadcaster: Czech Television
Format: Series, 6 episodes, 40 min
Genre: Docu-drama
Screenplay: Michaela Sabo
Director: Jiří Fedurco
Production: Film and Roll
Producer: Veronika Finková
2015  –  A Year with Fulbright (Jeden Rok S Fulbrightem)
Broadcaster: Czech Television
Format: Series, 8 episodes, 40 min
Genre: Documentary
Screenplay: Michaela Sabo
Director: Adam Oľha
Production: Film and Roll
Producer: Veronika Finková
2014  –  Widow (Vdova)
Broadcaster: TV JoJ Slovakia
Format: Series, 19 episodes, 60 min
Genre: Drama
Screenplay: Michaela Sabo, Nikoleta Gstach
Director: Peter Bebjak
Production: D.N.A. Production
Producer: Peter Bebjak, Rastivlav Šesták
2008  –  Perfect World (Dokonalý Svêt)
Broadcaster: TV Nova CME group Czech Republic
Format: Series, 16 x 60 min
Genre: Comedy
Screenplay: Michaela Sabo, Mirka Zlatníková, Tereza Dusová
Director: Vít Karas, Tereza Kopáčová
Production: CME GROUP – TV NOVA
Producer: Jan Maxa