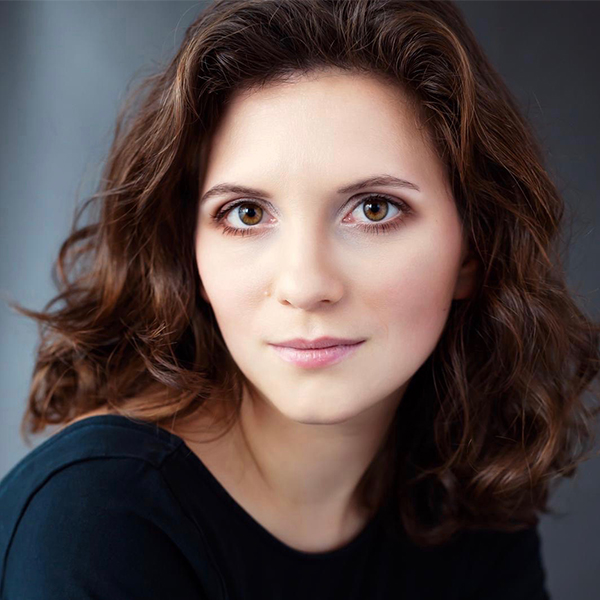 Melina Natale, born 1990 in Munich, holds a Bachelor of Arts Degree from the University of Tuebingen in Rhetoric and Media Science. In addition, she successfully completed the Summer Programme of the School of Cinematic Arts at the University of Southern California in Los Angeles in 2016.
After being employed for the TV broadcaster ProSiebenSat.1 for over six years, Melina works as a freelance writer and was hired for the Writers' Room of the successful German Dramedy Series "Sankt Maik".
Along with her passion for horizontal TV-Drama, Melina specialises in writing for comedies and sitcoms. She's currently developing a Romantic Comedy Anthology with Warner Bros and ZDF Enterprises.
Melina writes and develops scripts in German and English.
Melina Natale: Screenwriter

Contact:  +49 (0) 160 5955 631
marinus.viktor@papercuts-agency.com
Melina Natale: Screenwriter

Contact:  +49 (0) 160 5955 631
marinus.viktor@papercuts-agency.com
In Development (Selection)
Silly Love Songs
Format: TV-Series, 8×60 min
Genre: Rom-Com Anthology
Screenplay & showrunner: Melina Natale
Production: Warner Bros. ITVP, ZDF Enterprises
Maids of All Work
Format: TV-Series
Genre: Comedy
Screenplay & creator: Melina Natale
Production: MadeFor Film GmbH
Roy Bianco & die Abbrunzati Boys
Broadcaster: ZDF
Format: TV-Series, 6×20 min
Genre: Comedy/Mockumentary
Screenplay: Melina Natale
Production: Emerge & See Filmproduktion GmbH & Co KG
Wormwood
Format: TV-Series, 8×20 min
Genre: Comedy
Screenplay: Melina Natale
Production: Giganten Film Produktions GmbH
#Amore
Format: TV-Series, 12×20 min
Genre: Comedy
Screenplay: Melina Natale
Production: TBD
Sub Rosa
Format: TV-Series, 8×45 min
Genre: Historic Drama
Screenplay: Melina Natale
Production: TBD
2020  –  Das Internat
Broadcaster: JOYN
Format: Mini-Series, 12×15 min
Genre: Comedy, Coming-of-Age
Screenplay: Melina Natale
Regie: Melanie Müller-Ittstein
Production: Pantaflix Studios
2020  –  Sankt Maik – Season 3
Format: TV-Series, 10×45 min
Genre: Dramedy
Screenplay: Melina Natale (Co-Autor)
Production: UFA-Fiction