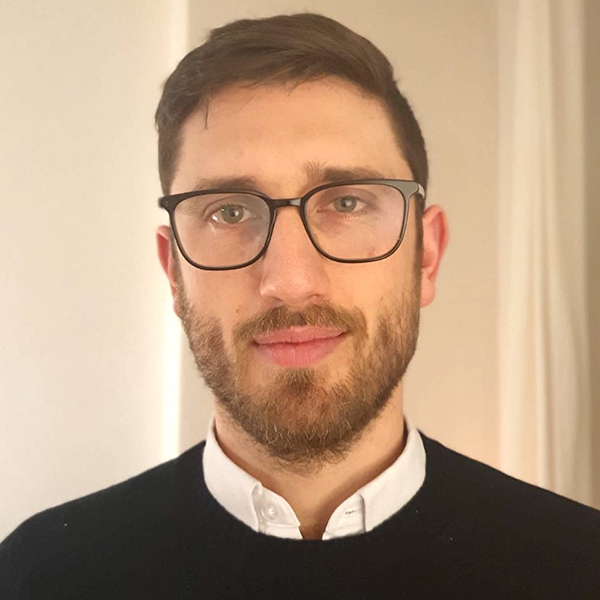 Jared Fryer is an Anglo-American writer, director, and stand-up comedian based in Berlin. After becoming well-acquainted with the Los Angeles film business while attending UCLA, he worked as script reader for legendary Hollywood producer Fred Roos before returning to Europe, where he has been active as a freelancer in London and Berlin. He was also the founder and director of Cinema Jam, a London-based international organisation that for six years hosted intimate film industry events with leading figures of the UK film business.
A graduate of MIDPOINT Writers' Room and Series Mania Writers Campus, Jared has given talks and seminars at institutions such as Met Film School, FEST International Film Festival and Marseille International Web Fest. He keeps his professional and private life separate, which is to say, in personal interactions he has no sense of humour.
Jared is fluent in German and English and proficient in French.
Jared Fryer: Screenwriter & Director

Contact:  +49 (0) 160 5955 631
marinus.viktor@papercuts-agency.com
Jared Fryer: Screenwriter & Director

Contact:  +49 (0) 160 5955 631
marinus.viktor@papercuts-agency.com
In Development (Selection)
Tamim
Format: Series, 6 x 30 min
Genre: Romantic Comedy
Screenplay, Episode 3: Jared Fryer
Screenplay & Creator: Anna-Lena Theobald
Production: Achtung Panda!
Broadcaster: MFG Baden-Württemberg, SWR
Take Two Mushrooms & Call Me in the Morning
Format: Series, 8 x 30 min
Genre: Comedy Drama
Screenplay & Creator: Jared Fryer
Production: TBD
Luddites
Format: Series, 8 x30 min
Genre: Sitcom
Screenplay & Creator: Jared Fryer
Production: TBD
The Monster of Bohemia
Format: Mini-Series, 6 x 30 min
Genre: Dark Comedy
Screenplay & Creator: Jared Fryer
Production: TBD
Lords of Hellersdorf
Format: Series, 8 x 30 min
Genre: Comedy Drama
Screenplay & Creator: Jared Fryer
Production: TBD