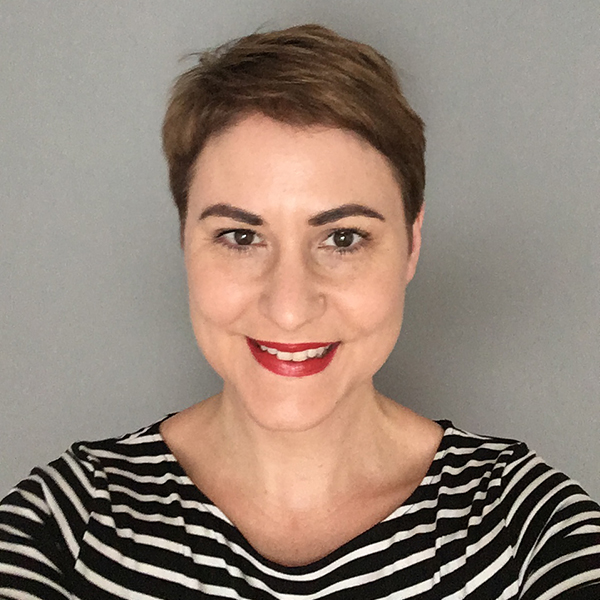 I came to Germany when I was six years old, having spent my formative years in the Middle East. Talk about a unique outside-in-perspective.
Stories were how I connected to my new surroundings. I believe it's how we make sense of the world. And obviously: Nothing trumps a good story!
Which is how I ended up in the film business. Through it all I was writing, mostly in my head… Until 4 years ago when I went all in. And got a scholarship for my autobiographical series ZUAGROAST from the Akademie für Kindermedien. I followed that with my series #divorcedAF at 2020s Seriencamp Pitchpool.
While Comedy or a sumptuous Dramedy are a blast to write, Genre is what makes my heart sing. The common thread through all my projects is that they're about women – strong, funny, horrible, loveable, complicated, but most of all real, women – and the world we live in.
Christine writes and develops scripts in English and German.
Christine Harrasser: Screenwriter

Contact:  +49 (0) 160 5955 631
marinus.viktor@papercuts-agency.com
Christine Harrasser: Screenwriter

Contact:  +49 (0) 160 5955 631
marinus.viktor@papercuts-agency.com
In Development (Selection)
#divorcedAF
Format: Series, 8×30 min
Genre: Comedy, Family/Siblings
Screenplay: Christine Harrasser
Production: TBD
Festivals & Awards:
– Seriencamp Pitchpool 2020
RAUHNACHT / TWELFTH NIGHT
Format: Mini-series, 6×45 min
Genre: Supernatural, Horror, Coming-of-Age
Screenplay: Christine Harrasser
Production: TBD
DORF DISCO / G.I. DISCO
Format: Mini-series, 6×45 min
Genre: Dramedy
Screenplay: Christine Harrasser
Production: TBD
ZUAGROAST
Format: Series, 8×30 min
Genre: Family/Coming-of-Age, Comedy
Screenplay: Christine Harrasser
Production: TBD
Developed as part of the 2017/2018 scholarship
@ Akademie für Kindermedien
Children's book manuscript (literary agency Lianne Kolf)
DEAD GIRLS DON'T CRY
Format: Series, 8×30 min
Genre: Dark Dramedy
Screenplay: Christine Harrasser
Production: TBD
GENDER DÄMMERUNG
Format: Feature Film, 90 min
Genre: Noir-Thriller / Comedy
Screenplay: Christine Harrasser
Production: TBD
FRIENDSHIPGOALS
Format: Feature Film, 90 min
Genre: Female-driven Action Comedy
Screenplay: Christine Harrasser
Production: TBD
THE BOND
Format: Feature Film, 90 min
Genre: Female-driven Thriller, Historical
Screenplay: Christine Harrasser
Production: TBD
THE FORMIDABLE MISS NEY
Format: Feature Film, 90 min
Genre: Bio Pic, Historical Drama
Screenplay: Christine Harrasser
Production: TBD