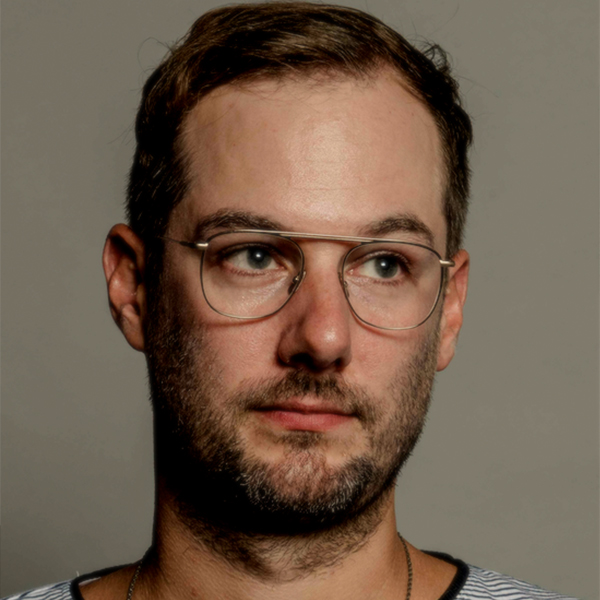 My burgeoning screenwriting career started in the early 1990's outside of Pittsburgh, Pennsylvania. I was a precocious seven year old, religiously watching Are You Afraid of the Dark? on Nickelodeon and rewriting episodes my way to make them better.
Years later I built a career editing feature films and commercials in New York City and Los Angeles. Recently, I wrote/directed/edited the award-winning genre short film, Grief. A successful festival run of the film ended with my feature script, Wild Hunt, acquiring an option and development deal with Intrepid Pictures (The Haunting of Hill House, Midnight Mass, Dr. Sleep, Strangers), where I worked closely with leading executives in the genre.
I've got a Bachelor's Degree in Journalism from The University of Tennessee Knoxville and many years of experience telling suspenseful, and unique stories with a voice that stands out on the page, through my direction, and in the edit.
Recently I've found myself in Berlin, where I will manifest my Bowie years.
Brock writes and develops screenplays in English.
Brock Bodell: Screenwriter & Director

Contact:  +49 (0) 160 5955 631
marinus.viktor@papercuts-agency.com
Brock Bodell: Screenwriter & Director

Contact:  +49 (0) 160 5955 631
marinus.viktor@papercuts-agency.com
In Development (Selection)
Wild Hunt
Format: Feature
Genre: Thriller, Horror
Screenplay: Brock Bodell, Daniel Perry
Production: Interpid Pictures
The Nighthawk
Format: Feature/Series
Genre: Thriller, Loop
Screenplay: Brock Bodell
Silo
Format: Feature
Genre: Thriller, Mystery, Crime
Screenplay: Brock Bodell
Ducati
Format: Feature
Genre: Action, Thriller, Horror
Screenplay: Brock Bodell
Very Medieval Times
Format: Feature
Genre: Comedy, Thriller
Screenplay: Brock Bodell
Huzzah! Thief. Eater of Worlds. Huzzah!
Format: Short
Genre: Thriller, Horror
Screenplay: Brock Bodell
Production: Dark Object
Munchies
Format: Stoner Comedy Feature
Genre: Comedy, Coming of Age
Screenplay: Brock Bodell
Editorial Filmography (Selection)

2021  –  Ultrasound
Format: Feature Film
Genre: Comedy, Thriller
Screenplay: Conor Stechschulte
Director: Rob Schroeder
Production: Magnolia Pictures/Magnet, Lodger Films
2020  –  Grief
Format: Short Film
Genre: Thriller, Horror
Screenplay: Brock Bodell
Director: Brock Bodell, Daniel Perry
Production: Lodger Films, Dark Object, Alter Studios
2019  –  Dead Water
Format: Feature Film
Genre: Thriller
Director: Chris Helton
Production: Lionsgate
2017  –  Tough Guys
Format: Feature Film
Genre: Documentary
Director: Henry Roosevelt, W.B. Zullo
Production: Warrior Poet, Showtime Films