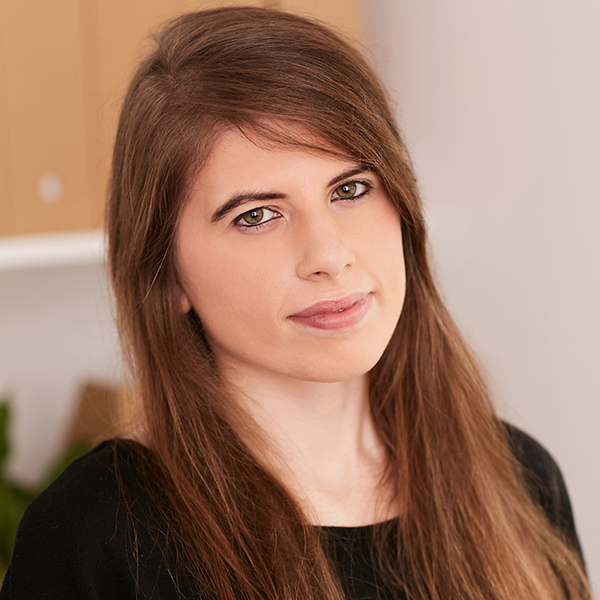 Aoife is a screenwriter from Dublin, currently working across the Irish/UK and European markets. She studied English literature at the historic Trinity College Dublin where she specialized in Victorian and medieval texts. Subsequently, she went on to acquire an MA in Screenwriting for Film and TV at Ireland's National Film School.
For her work, she won the Writers Guild of Ireland Award for Screenwriting 2018. Subsequently, Aoife's feature, an Irish Gothic horror based on Irish mythology, was greenlit for development funding with Screen Ireland.
With an avid interest in the past and its enduring significance, Aoife has a particular passion for historical subject matter. She is similarly drawn to coming of age narratives and exploring the possibilities of genre, whether that be horror, crime, or science-fiction.
In 2020, Aoife was selected as the first Irish participant for the prestigious 'Serial Eyes' writersroom programme with the DFFB in Berlin. For nine months, she trained with US and European showrunners such as Frank Spotnitz (Medici, The Man in the High Castle) and Ben Harris (Young Wallander) developing original television concepts with eleven fellow writers across Europe. Immediately following the course, she was commissioned to write the concept for a four-part Irish crime series by a Berlin-based production company.
Outside of writing for film and TV, Aoife has a passion for journalism with by-lines in many national publications in Ireland such as Hotpress – Ireland's leading arts and politics magazine.
Aoife Bradshaw: Screenwriter

Contact:  +49 (0) 160 5955 631
marinus.viktor@papercuts-agency.com
Aoife Bradshaw: Screenwriter

Contact:  +49 (0) 160 5955 631
marinus.viktor@papercuts-agency.com
In Development (Selection)
Wrecker
Format: Short, 10 min
Genre: Historical Drama
Screenplay: Aoife Bradshaw
Production: Mixed Bag Media
The Changeling
Format: Feature Film, 90 min
Genre: Gothic Thriller, Horror
Screenplay: Aoife Bradshaw
Production: Mixed Bag Media
Awards:
– Writers Guild of Ireland Award for Screenwriting 2018
Eternal Girls
Format: Series, 6×50 min
Genre: Supernatural, Young Adult
Written by: Aoife Bradshaw, Mandi Riggi, Viviane Petrescu
Production: TBA
Toxic
Format: Series, 6×50 min
Genre: Ecological Horror, Young Adult
Written by: Aoife Bradshaw & Geo Doba
Production: TBA
The Romantics
Format: Series, 8×50 min
Genre: Historical Drama
Written by: Aoife Bradshaw
Production: TBA